(You Gotta) Fight For Your Renters Rights in California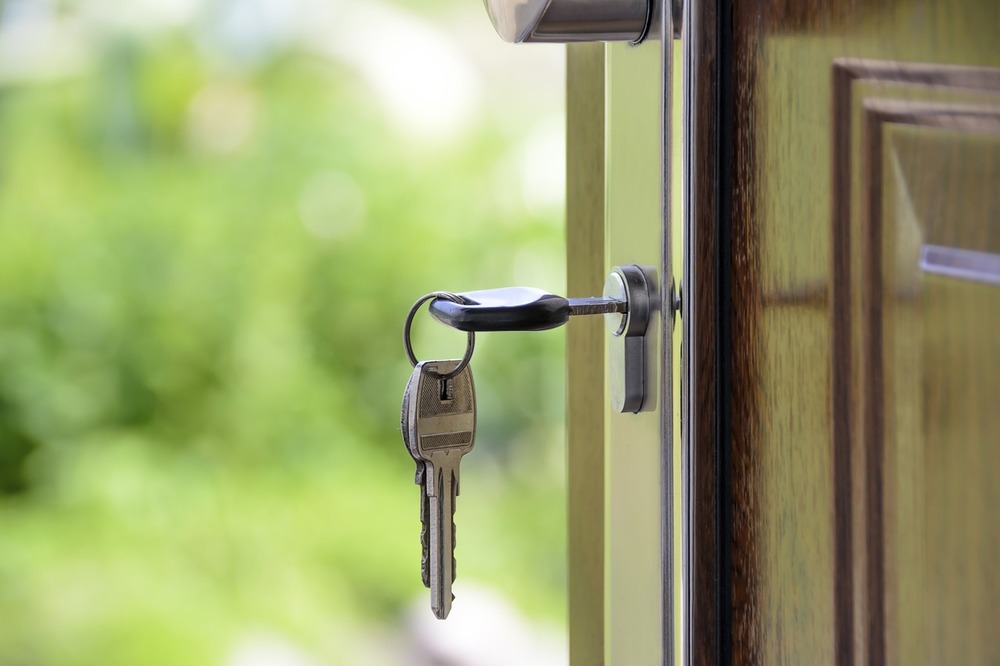 According to the National Multifamily Housing council over 30 percent of all households in the United States are rentals. In California that number jumps close to 50 percent. Most of these tenants are between 18 and 50 years old, proving that renting is not just for college students and singles under 30. Renting a home can be much easier financially and lacks the same commitment that owning brings. However, renting can quickly become problematic for both the renter and the landlord if there are discrepancies with understanding the terms of a contract. Knowing your California tenant rights not only will help keep you treated fairly, but will empower you to know just what to do when a situation arises.
It can be overwhelming at first to try to decipher what types of things are important to know and when to know them. Here are a few basic things that are especially great to know:
Before signing the lease:
Prior to entering a contract with your landlord, request a walk-through of the apartment with the landlord. Pay close attention to broken items, worn out spots on a carpet, chips in paint work, etc. These things should be documented and photographed so that you are not held responsible upon your move-out. In the case that there is a tenant still occupying the property, ask if you can sign the lease on move-in day after a walk-through. Most reputable landlords/managers will agree to this as they should be aware it is protecting your rights as well as theirs. If the landlord requests a deposit to hold the apartment, be sure it is refundable.
Also, remember that you can still request a walk through up to 72 hours after moving in. Here is a great checklist to make sure you don't forget anything:
http://www.housing.af.mil/shared/media/document/AFD-130212-045.pdf
Signing the Lease:
Remember that the lease is to protect you against your landlord as much as it is to protect them and their property. Don't assume that you must agree to any and all terms that they set forth. If something sounds odd or off to you, ask questions (ie: no rental fee grace period, extreme late fees).
Make sure that their contact information is current. Be aware of who to call in the case of an emergency. What if the bathroom floods? If piping bursts? If your roof is leaking? Any good landlord will want this information readily available to you and furthermore, urge you to use it.
Understand the terms of your security deposit. Most people know that leaving their apartment without cleaning will cost you a cleaning fee however, ask for an itemized list. What kinds of things are they checking for? Your lease should state what items your security deposit is covering. This is different from paying first and last month's rent. A security deposit is normally kept for any repairs or cleaning that is needed after you move out due to fault of the tenant or excessive wear and tear for the time you inhabited the property.
Living There:
Report repairs promptly. Don't let a situation get out of hand or try to fix it yourself. This can cause significant damage and end up costing you money to repair something you broke further. Don't live around problems. If the roof leaks when it rains, report it! If the water heater only works sometimes, report it! Don't assume your landlord is aware of the problems or that they should check in with you about anything.
Be aware of what upkeep you are responsible for. Some landlords ask that the tenants provide regular upkeep of a lawn, others pay for a gardener. Don't agree to something you will not do, be open with your landlord about any concerns that you have about what items fall into items you are responsible for.
Keep in mind that the property should always be lawfully habitable. This means things like the plumbing works, should be sanitary, kitchen should have a sink, heating and gas should be in good order. For a comprehensive list visit this link:
http://www.dca.ca.gov/publications/landlordbook/problems.shtml
Moving Out:
Be sure to give proper notice of your departure. Are you breaking your lease? What is the proper way to ensure you will not be penalized for this? Is it your responsibility to find a new tenant? Be open with your landlord about your plans. Any good landlord will work with you to find a solution as long as they know you have their interests in mind as well.
Many landlords will give you an itemized cleaning list to make sure your cleaning standards meet theirs. If your landlord does not have one of these, ask them to create one for you or to sign off on one you have created. Here is a great example:
http://www.apartmenttherapy.com/move-out-cleaning-checklist-to-get-your-deposit-back-175617
Schedule a walk-through upon your move out. Do not forget this step! Bring your itemized cleaning sheet along with your move in checklist and make sure to get signatures on things that were cleaned properly and on items that were broken upon move in. This way you are making sure that everything looks appropriate or aware of things that were not.
Security deposits have specific rules. You shouldn't have to wait longer than 21 days for your refund and if your deposit is not returned in full, itemized receipts for money taken out should be attached. Here is a detailed breakdown of everything you need to know about getting the security deposit back:
http://www.dca.ca.gov/publications/landlordbook/sec-deposit.shtml
---
For further information about your rights as a renter, we've gathered some more helpful links:
California Renters Rights:
http://portal.hud.gov/hudportal/HUD?src=/states/california/renting/tenantrights
A Handbook On Tenant Rights in California:
https://www.dca.ca.gov/dca/publications/landlordbook/index.shtml
Basic Information On Landlord & Tenant Laws in California: