The Truth About American Views On Immigration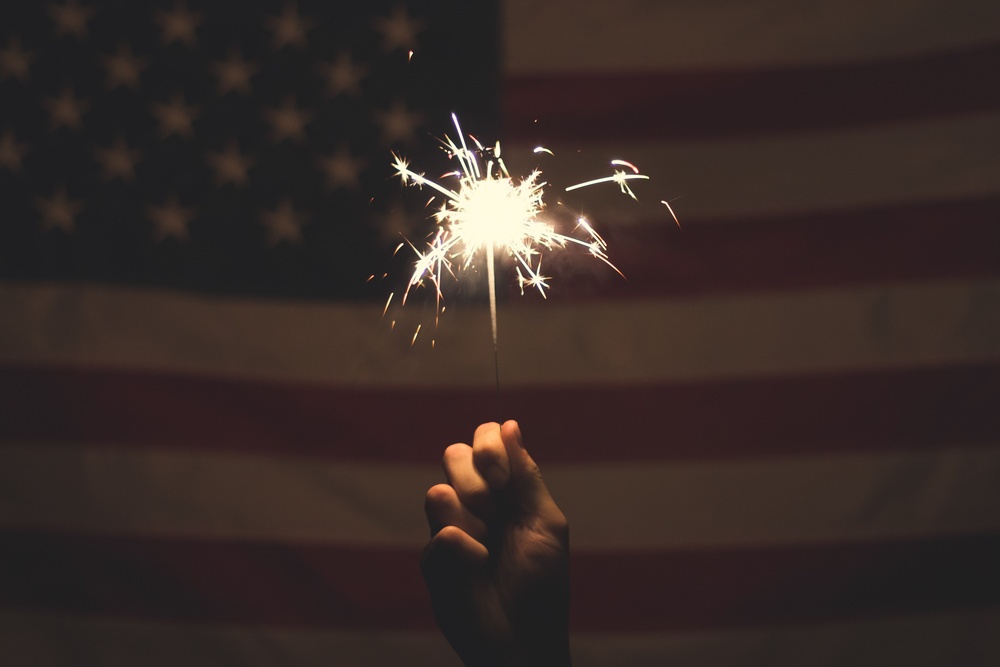 Earlier his year, the Public Religion Research Institute (PRRI) released the 2015 American Values Atlas, which surveyed over 42,000 Americans regarding their views on everything from same-sex marriage to immigration reform. Considered one of the most comprehensive studies of its kind, an undertaking this massive reveals considerably more than the voting preferences of specific regions or demographics. What's so fascinating about the AVA is that it gives us a detailed look at how America as a whole is shifting, not only in principles but attitude as well.
Most significantly, it appears that despite the anti-immigrant tone of our current political climate (perhaps exacerbated by the 2016 presidential race), Americans are significantly more in favor of pro-immigrant policies than against. This comes at a time when tensions surrounding the state and security of our borders is seemingly on the rise.
Among the key findings in the new PRRI immigration poll: (via AV Press)
Durable and Overwhelming Preference for Undocumented Immigrants to "Be Allowed to Stay Here" Rather than "Required to Leave": A combined 77% of respondents (nearly four-of-five Americans) support policies that would allow undocumented immigrants to stay here while only one-of-five support policies that would require them to leave, as Donald Trump and Ted Cruz propose. Specifically, when asked a three-part question on preferred policies for undocumented immigrants, 62% of respondents believe undocumented immigrants should be allowed a way to become citizens provided they meet certain requirements; 15% say they should be allowed to become permanent legal residents, but not citizens; and 19% say they should be identified and deported. As PRRI notes, "[a]ttitudes on this question have remained remarkably stable throughout 2015." Additionally, the PRRI data are very similar to findings and margins from Gallup polling and Pew Research polling.
Two-of-Three Republicans Back "Stay Here" Policies – Support is Especially Strong Among Younger Republicans: In a finding that may surprise those who believe Trump is speaking for a majority of Republicans when he promises to round up 11 million undocumented immigrants and force them to leave, two-of-three Republicans support a way for undocumented immigrants to "stay here" rather than "leave." Specifically, 52% of Republican respondents back the citizenship option and 14% support legalization with no citizenship (a combined 66% of GOP respondents); 30% of Republicans back deportation. As PRRI's immigration poll summary notes, "Republican attitudes on immigration reform policy also vary significantly by age. More than six in ten (63%) young Republicans (age 18 to 29) support providing immigrants currently living in the country illegally with a path to citizenship, while just one in five (20%) prefer identifying and deporting these immigrants. Older Republicans, in contrast, express much lower support for a path to citizenship. Fewer than half (47%) of G.O.P. seniors (age 65 and older) favor allowing illegal immigrants to become citizens provided they meet certain requirements, while more than one-third (34%) support deportation."  Of note, the PRRI findings among Republicans echo the results of exit polling from 2016 Republican primary states – in 14/16 states, Republican primary voters have supported offering undocumented immigrants "a chance to apply for legal status" instead of deportation.
Nearly Nine-of-Ten Democrats Support "Stay Here" Policies: A combined 86% of Democrats in the PRRI study supported either the citizenship option (72%) or the legalization option (14%), while only 11% backed deportation.
In 49/50 States, Majority Support for Citizenship for Undocumented Immigrants: In every state except South Dakota, a majority of respondents supported the citizenship option. Even in South Dakota, a plurality (46%) backed citizenship and an additional 16% backed legalization short of citizenship, meaning that 62% of SD respondents supported "stay here" policies.
Americans View Immigrants as a Strength, Rather than a Threat, to American Society: By a 50%-34% margin, respondents in the PRRI immigration survey said that newcomers from other countries strengthen American society rather than represent a threat to American customs and values. As PRRI's poll summary notes, "There are striking generational differences in attitudes about immigrants. More than two-thirds (68%) of young adults (age 18 to 29) say that immigrants coming to the U.S. strengthen the country, while fewer than one in five (19%) say that immigrants threaten traditional American customs and values. In contrast, only 36% of seniors (age 65 and older) believe that newcomers strengthen American society, while close to half (44%) of seniors believe that immigrants coming to the U.S. are a threat."
Check out the full AV Press article here:
Massive New PRRI Polling Project on Immigration Finds Durable and Broad Support for Pro-Immigrant Policies
You can also read PRRI's published survey and methodolgy here:
http://publicreligion.org/research/2016/03/survey-how-americans-view-immigrants-and-what-they-want-from-immigration-reform-findings-from-the-2015-american-values-atlas/#.V0h1PpMrKRs
Try the AVA for yourself:
http://ava.publicreligion.org/
Links:
https://www.washingtonpost.com/blogs/right-turn/wp/2016/03/30/what-americans-really-think-about-immigration/