Ahead of the Curve: Medical Insurance for Undocumented Immigrants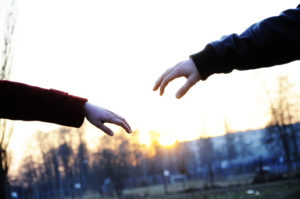 Undocumented immigrants make up about 6% of California's population, making it a hot spot for topics like immigration and immigration reform. In September 2015, California Governor Jerry Brown signed SB 4 allowing undocumented children up to 19 years old full Medi-cal benefits. This is a far cry from prop 187 which blocked anyone who was undocumented from receiving non-emergency medical care, public schooling, and many other services.
SB 4 was projected to cost $40 million in its first year to provide illegal immigrant health insurance for children 18 years old and younger. Initially, this law extended medical coverage to approximately 170,000 undocumented immigrants under the age of 19. The costs are expected to rise to $132 million per year after the first year of implementation.
Since 1994 when 187 was passed, California has fought a strenuous battle against immigration reform opposition working to pass initiatives for paid overtime for undocumented workers and give drivers licenses to those who are otherwise not eligible. However, such reform is still strongly opposed by some, including Donald Trump whose speeches in California largely blamed crime rates and budget crisis on undocumented immigrants. Although deeply opposed by some, Trump supporters echoed his blame.
What could this mean for the future of California as a leading example of assistance for illegal immigrants? According to the author of the bill, Sen. Ricardo Lara (D-Bell Gardens), SB 4 will likely be a springboard from which to implement full coverage for all illegal immigrants in California, regardless of age. "We can demonstrate that not only is there a need, but we can implement this successfully," said Lara. "It's a precursor for us to getting health care for all in the next year or so" ("PolitiCal," Los Angeles Times, 10/9).  This sentiment was further echoed by the California Children's Health Coverage Coalition: "By providing children with health coverage and ensuring that they can enroll smoothly into care, we save lives, improve school performance and create positive impacts that last into adulthood. The measures in SB 4 create the necessary pathway for California to expand coverage to undocumented children with the effectiveness and expediency that their health deserves" (CCHCC release, 10/9).